On 14th Mar 2022 10:52am, NeilsYard said:
And here's that Earlsdon terminus again, but later. St Barbara's was built 1929-31, this is 1932. I like the Market Street ad!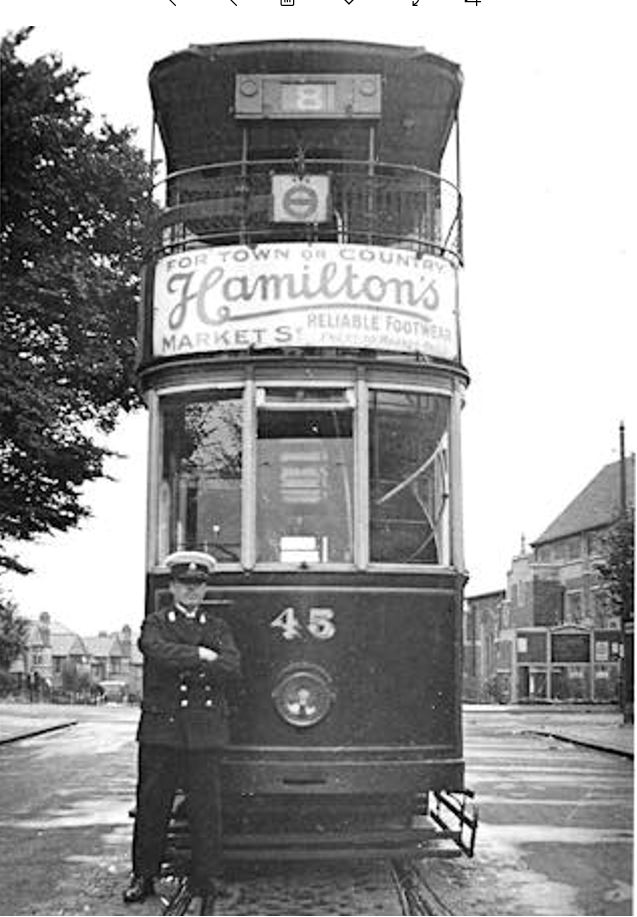 Tram Driver: ALFRED "NEMO" OWEN pictured there and this photo was taken (probably by his conductor) by using Alfred's own camera, which he (Alfred) often carried with him!