Hi all

The delight of a working pub lunch today brought the view of this classic motorcar which was driven into the car park. The driver was delighted to give permission for the pic to go on our site. As it was an everyday working car, I thought it deserved a place on our site, because both the lunch & the car made me very proud of our city.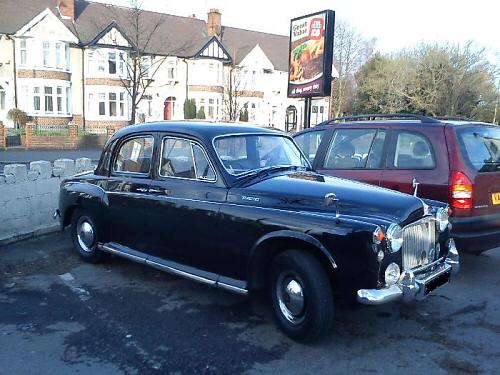 I do hope you like as much as I did.

ps. "The Dr will be visiting later" Our family Doctor, Dr. Freeman had a Rover 90, very similar in shape to this.